Schools • Daycares • Church Groups • Sports teams
Pottery-Painting would be a great addition to your group's agenda! Perhaps you want to make a mug, plate or bowl. Or maybe you are learning about a specific animal or habitat, and want to paint a specific animal figurine. It really is exciting for painters to get their piece back and the color has totally transformed!
Pricing: Special pricing is available for groups of 10 or more. Projects are decided at the time of reservations and may reflect the season or holiday. Alpaca Art may deliver your pottery along with paints, brushes and other supplies unless pickup arrangements are made ahead of time. Pieces will be picked up after having been painted and finished pieces will be dropped off after they are fired.

Special pricing options:
$15 Bowls or Salad Plate
$13 Mug
$6 Small 4″ Tiles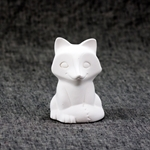 $12 Small Figurines- *Figurine options should be decided ahead of time.
$11 Ornaments (1 Ball or 2 Flat) *Might not be available off-season.
Extra Fees:
$25 per assistant (Optional)
Fine Print:
*Minimum of 10 painters for drop off to get special prices. (Free delivery for Kenosha Area)
*Minimum of 15 painters for assistant to stay, $25 per assistant after that.
*Includes use of all supplies, brushes, paint palettes, tile color samples, etc.
*Pieces should be pre-determined at least two weeks ahead of time so they are available.